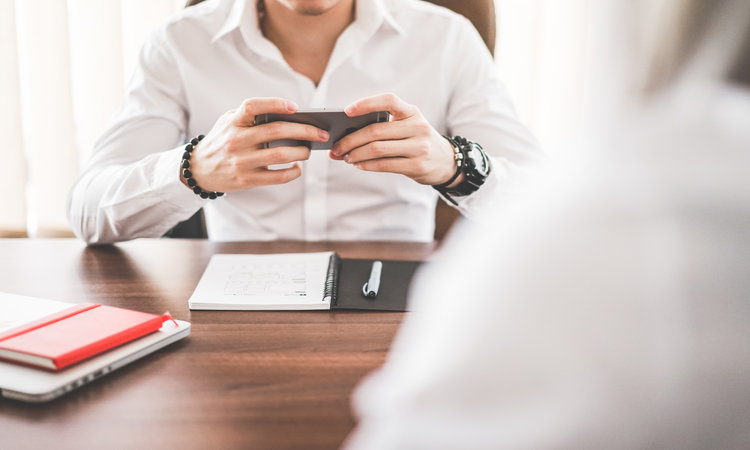 Mutual Funds is a simple way of investing one's savings into a pool of funds that goes into various asset like equities and debt etc., depending on the choice made by the investor. One can either go for investing in equity funds, hybrid funds or debt funds, depending on his/her risk profile. Generally the confusion happens while choosing the type of equity, hybrid or debt fund, the investment time horizon and the goal which one is working towards.
All these questions are rather pieces of same puzzle which need to be answered carefully, after rigorous research, in order to have the perfect picture. The main reason why people should invest in mutual funds is to meet different investment objectives or future goals including their post retirement lives. In order to do so, one should avoid these 5 common investment mistakes.
Unaware of financial goals
Travelling without a destination does not make sense, does it? Similarly, investment in mutual funds without a goal does not make sense. One must be aware as to why they are making the investment so that they can customize or change the investment accordingly. Suppose, you are aiming to create a corpus of Rs 10 Lakhs in mutual funds after 5 years for purchasing a car, then, you need to start investing an amount of Rs 12,000 per month in a Systematic Investment Plans (SIP) of equity mutual fund/s in order to reach the desired goal.
Please try this tool https://www.meetplutus.com/tools-and-calculators/goal-setting-calculator
The final corpus of course, is calculated at an approximate or assumed rate of return that you can expect from the SIP investment (depending upon the fund category you are investing in) but it definitely shows you an approximate SIP investment amount that should be made in order to complete financial goal/s. In this case, we have taken the assumption rate of 12% from equity mutual fund SIPs.
Hence, be aware of your goals and link the investments to the goals for which you are investing. It helps you remain focused about the investment and track it consistently.
We can help you in making a goal https://www.meetplutus.com/mutual-funds-research/create-your-goal
Ignoring risk profile
One must always make investments that suit their risk profile. If you are a high risk taking investor, then you should go for equity funds and if you are low risk taker, then you can opt for debt funds. If this is not kept in mind, one might suffer huge losses as the investments might perform in a way that you did not expect and then, the withdrawal of funds begins. This is not a healthy step to take and must make sure, thorough research is done before such investment.
The key to successful investing is to know your risk profile and invest in suitable funds accordingly.
Do not aware about your risk profile? Please try this https://www.meetplutus.com/mutual-funds-research/robo-advisor
Suggested reading: which is the best mutual fund according to your risk appetite?
Occasional review not done
The responsibility of an investor does not end right after making an investment. One must review or track the investments made periodically to make sure that they are performing as expected. If not, he/she must change the portfolio after consulting a financial advisor. The financial advisor may help you in customizing the portfolio in accordance with risk profile and suggest good performing funds accordingly. If this is done on a regular basis, one can not only keep a track of the performance of each fund but also figure out the underperformers and replace with good performers.
Doing an annual portfolio review with your financial advisor is suggested as that can substantially enhance your portfolio returns.
Sufficient research not done
Research undertaken before investing in mutual funds can make or break your investment portfolio. One must know the type of funds available, the track record of the fund managers associated with it, the performance of the funds managed by the fund house in the last 10-15 years and so on.
One must be aware of not only the historical returns of the funds but also the rolling return, the alpha and beta of the funds and many other criteria for selecting the best mutual fund schemes.
As selecting the best funds based on various parameters may not be easy for the investors, they should take help of a financial advisor. We have made this easy for you as you can now get the top fund names with just one click – https://www.meetplutus.com/mutual-funds-research/top-consistent-mutual-fund-performers
Doing sufficient research helps you get the desired returns on your investment and thus help you meet your various investment objectives in time.
Investing in SIPs for a short term
The longer you continue your SIPs, the higher could be the returns as you benefit from compounding. A common mistake made by investors is to simply stop their SIPs when the fund does not perform or the markets are volatile. Please note that the stock markets will have their highs and lows due to which certain funds might not perform excellently all the time. One needs to understand that keeping their SIPs continued for a long period of time irrespective of market volatility not only helps in accumulating more units but also yield better results as in the long term equity always gives good return.
Avoid doing that and take expert advice from a financial advisor during such times.
Please see the long term return of mutual fund SIPs
Conclusion
There are plenty of options and opportunities to create wealth out of investment in mutual funds. If one avoids the above mistakes and takes wise decision with regards to investing, he/she can surely achieve the financial goals through mutual fund investing.